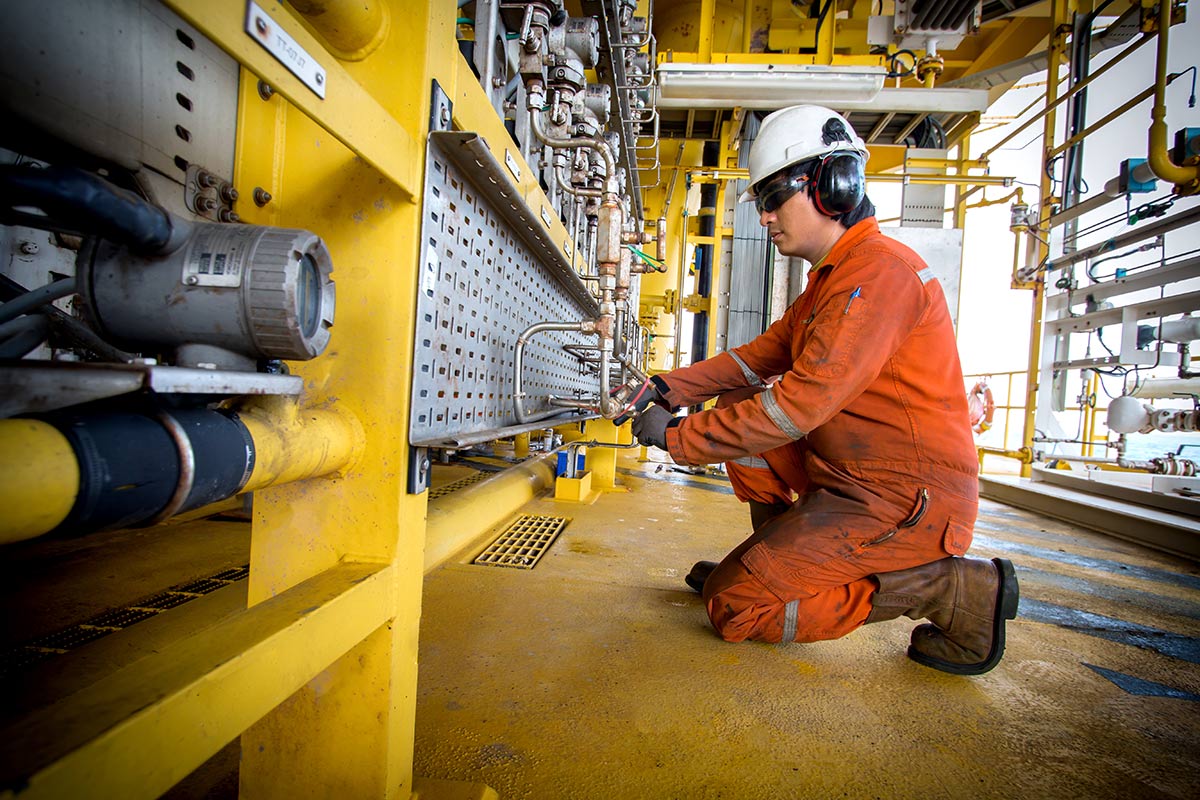 Maintenance Engineering at a Glance
The Maintenance Management Center manages communications and services for the maintenance of HVAC and automation controls equipment. Under our Facilities Management Program, facilities benefit with the continuous commitment and retro-commissioning by our system engineers, computer professionals, and licensed professional engineer direction in addition to remote engineering assistance for troubleshooting and repair recommendations and/or training.
Written commissioning reports and repair specifications are delivered to the facilities manager for approval. Engineering solutions are developed and applied to manage new technologies and maintain legacy systems to achieve indoor environmental quality along with effective and efficient facilities operations.
Resolutions for Caller Support
The combination of system engineers and computer professionals bring a unique level of expertise to deliver reliable solutions. Troubleshooting sessions between EFA and facilities staff often provide training material for future issues.
The Maintenance Management Center maintains technical files for each site including a database of major equipment photo-inventory for troubleshooting and reference in work specifications. Where available, EFA stores copies of equipment O&M manuals and design drawings as are often needed for the complex issues.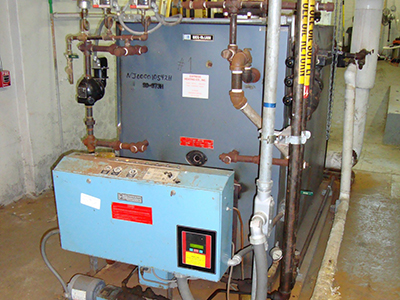 While trial and error troubleshooting has its place, EFA's typical approach is to apply engineering concepts to determine problem source so that a resolution can be determined and/or designed that will prove to have reliable results. When an issue is not resolved during the call, our Building Operations Center may add temporary BAS logic to provide some relief and the facilities manager is advised of need for offline research and subsequent report to follow.
Repair Work Orders
Action-Line Process Management
The Maintenance Management Center handles repair and replacement work using EFA's Action-Line process flow, advancing the work from problem identification through closeout. At any point, the Action-Line process will indicate the issue's next step, providing the required action, actor, and due date.
EFA's system engineers prepare repair or replacement work specifications, which require engineering knowledge in a broad range of disciplines: mechanical, control, process, metallurgy, energy and electrical. Compliance with building construction codes and energy codes are also addressed.
Where needed, the Maintenance Management Center solicits quotations from state-qualified contractors in compliance with PSCL.
The Maintenance Management Center maintains a large knowledge base for standard maintenance specifications including both generic and system specific details. Engineers will make on-site inspections to complete work specification and closeout actions or upon request from the maintenance manager for an engineering review.
Repeat work specifications are sent for seasonally scheduled work such as chiller freeze-protection preparation in November.
Recommendations, Advisories, and Topic Review
Under the Facilities Management Program, recommendations for best practice operations and advisories on new regulations or facilities issues and/or review of a submitted topic are included.
New regulations for boiler air quality permits, environmental conditions, and public schools contract law are monitored for changes. Advisories are sent for applicable new regulations and assistance for compliance is provided.
For repair or replacement work, the building's energy model can be used to assess the costs of operating without the upgrade to help prioritize work selection for approval. Replacement equipment is evaluated for compliance with energy code and optimal CEP incentive options.
When new equipment is added, engineers provide technical load data imposed on the energy systems for updating the energy model. New systems may also require a new sequence of operations to program control-logic to implement the sequence.
In the fall, EFA provides our Boiler Operating Log which has been approved by the state. The log goes beyond the regulation requirements. Following the procedures to complete a log entry serves as an orderly check of the boiler room and training to new operators.
Plans for emergency manual heat are developed for all boiler plants for events where remote communications are lost and/or the local controllers fail.
Maintenance Training: Troubleshooting & Repairs
Either as a scheduled event or real-time issue, system engineers provide training on troubleshooting for typical system issues. The EFA Boiler Log itself provides an orderly way to step through boiler plant inspections.
For boiler plant failures, the BOC & system engineers step through a checklist of possible causes with the school custodian or maintenance staff. On average 98% of all boiler failures are resolved in this manner.
For communication outages or failed controllers on the BAS installation, EFA provides written specifications and real time assistance in pinpointing the failure and the repair. Often controllers can be replaced by maintenance and EFA reloads the software from backups, avoiding costs from an outside contractor.
Reduced O&M Budget: "Soft" Savings
In addition to energy cost savings, operational costs are reduced due to the Facilities Management Program support services. For example, fewer outside contractor call-ins are needed when EFA's troubleshooting assistance is used for controls repairs or boiler startup.
Solicitations of BAS components, for maintenance direct purchase, in particular for legacy systems, helps cut part replacement costs.
When EFA technical repair work specifications are used, operating budget costs are reduced because the troubleshooting "time" is already complete and the repair is structured to reduce time required.
BAS & HVAC Sample Strategy List
Optimized lead startups and shutdowns
Seasonally-based outside air heating/cooling lockouts
Demand response shutdown compliance
Severe weather operations
Sunday boiler plant test-fire
Warmup/cooldown-no-ventilation mode
Free cooling and economized operations
After-hours low-occupancy cycle
Unoccupied space setback maintenance
Hot water supply temperature reset
VAV system supply air temperature reset